Welcome to the Injury Prevention page! We've teamed up with expert coaches to bring you professional guidance on how to condition your body to avoid some of the most common injuries in sport.
Explore the page to discover step-by-step exercises, top tips from our coach, and a video series showing you exactly how to build these into your warm up, to strengthen key muscle groups and help you stay pain free!
First of all, maintain a good posture throughout, keeping your pelvis in a neutral position. Secondly, it should be carried out with slow and controlled movement, focussing on quality rather than speed. And finally, focus on good rhythmic breathing throughout.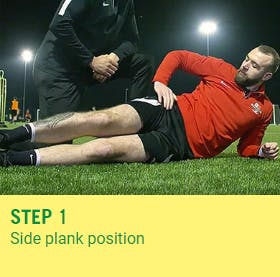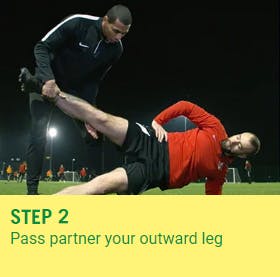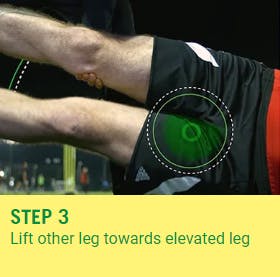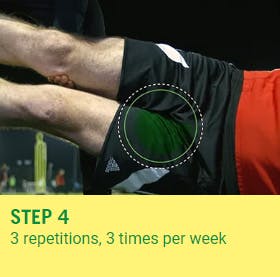 When jumping from a quarter squat position, try not to use any momentum to facilitate the jump, and aim to jump as high as you can. Upon landing, land softly returning back to the quarter squat position. Always ensure you have good knee alignment - the knees should point in the direction of the toes and shouldn't deviate inwards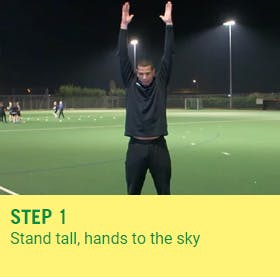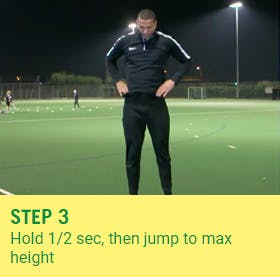 JUMP SQUAT WITH PARTNER PUSH
The push from the partner isn't aggressive and is more of a gentle subtle nudge - enough to ensure some movement in the air occurs. Upon landing, land softly with a bent knee. Maintaining balance and stability is key. Ensure you have good knee alignment - in this version of the jump squat the knee of the leg you land on should point in the direction of your toes and shouldn't deviate inwards.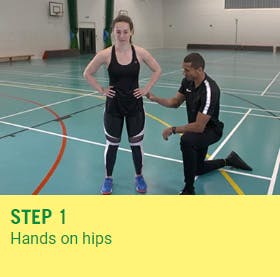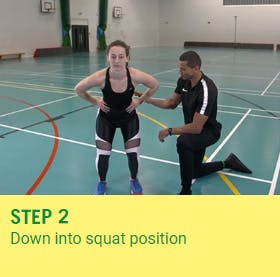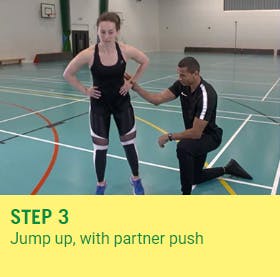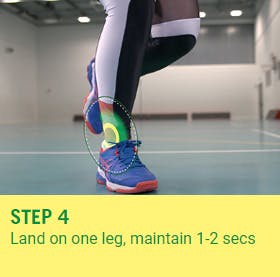 Make sure you're in a balanced athletic position, and maintain the shape of your shoulder at all times. Include in your training routine, 1 or 2 times per week, performing 2 sets of 15 to 20 catches each time.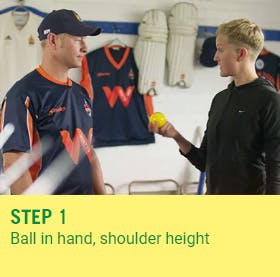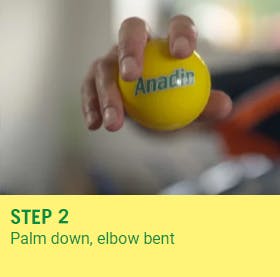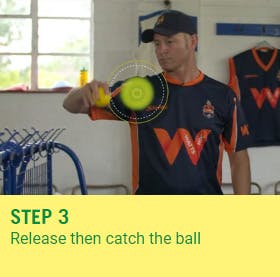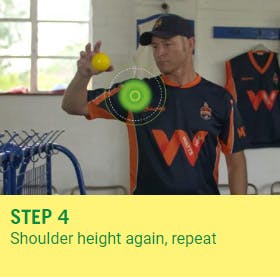 ISOMETRIC HAMSTRING MARCH
Use a bench or step stool that is about 30 - 45 cm in height. When lifting your hips up to create the straight line from hips to shoulders, imagine you have a skewer going through your pelvis and that you are trying to keep it level. Really focus on control throughout.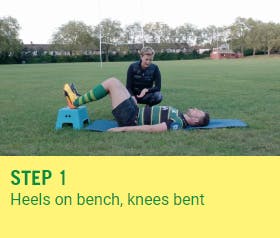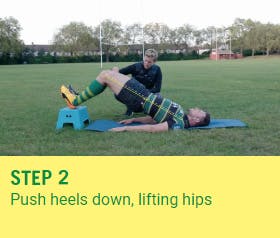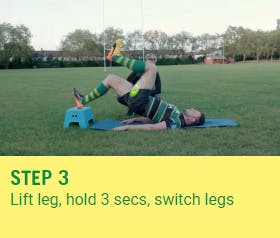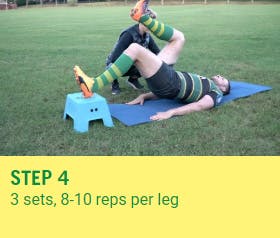 This exercise is all about stabilizing your spine and improving your core strength. For the starting position, keep your knees under your hips and hands under shoulders. Your back should stay in a flat, neutral position. Before extending your arm and leg out, tighten your abdominals a little. Once extended out, you're aiming to create a straight line from thumb to your opposite heel.